Hudson Alternative Education
Welcome to Hudson Alternative!
Hudson Alternative High School is entering its seventh year of existence and its fourth at the Center for Science and Industry. We specialize in helping students who need a different method of delivery than traditional high school.  100 students have graduated with us in the last two years! We currently offer three different pathways to our students:

Option 1: 100% virtual using Edgenuity (e2020) to show Michigan Merit Curriculum competency

Option 2: Edgenuity + access to our Mechatronics program at CSI (highly recommended)

Option 3: Edgenuity + access to apply for classes at the LISD Tech Center

​All three options are currently being taken advantage of by our 60+ students. Call Mr. Lance Horwath at 517-448-1413 ext. 457 or 419-576-6229 for more information.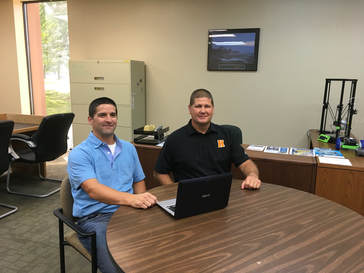 treuter@hudson.k12.mi.us
550 E. Main St., Hudson, MI 49247
Alternative School is located at the Southern Michigan Center for Science and Industry
Hours of Operation: 7:30 AM- 4:00 PM, Monday-Friday

Method of Delivery: "Any time, any place, anyway, any pace"

Courses: Students are required to complete the Michigan Merit Curriculum using Edgenuity Online

Flexibility: Students can work in our room at the Center for Science and Industry or they may work anywhere they have an internet connection.

Tracks:
Option 1   100% virtual
Option 2   Virtual + Mechatronics program
Option 3   Virtual + Lenawee Tech Center program
Age Levels: High School up to age 22